Contact
Galleries
Walker Gallery, Harrogate
Northern lights Gallery, Keswick
Headrow Gallery, Leeds
Artco, Leeds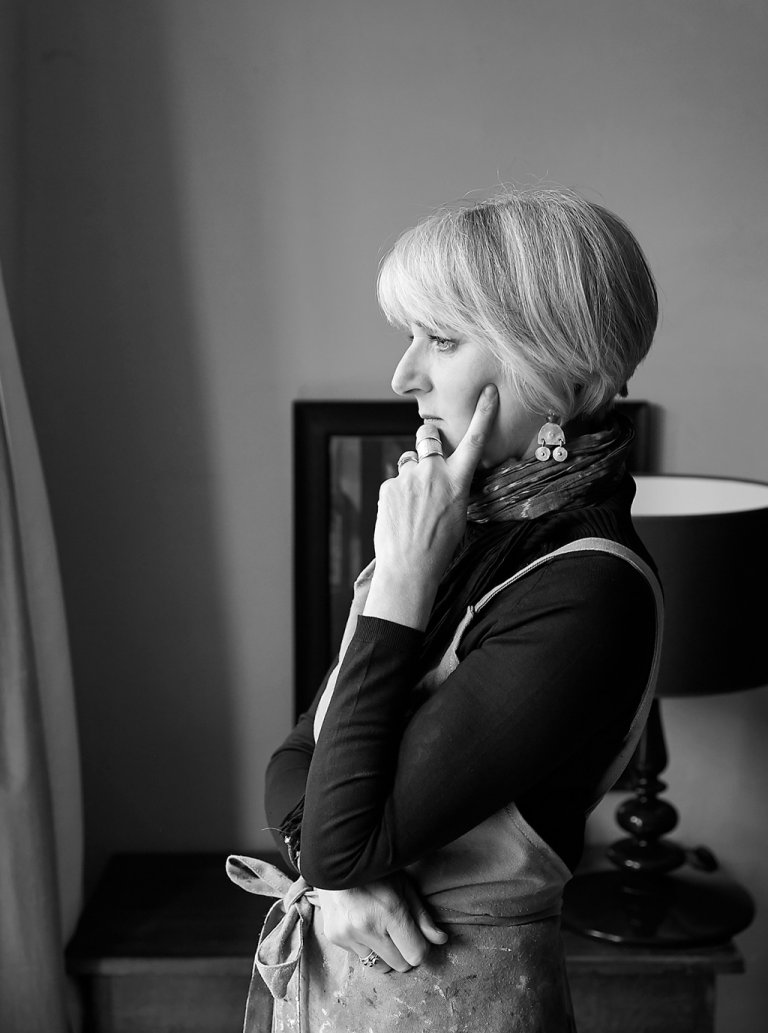 Information
About Fiona Starr
Fiona Starr was born in Yorkshire. She gained a Fine Art Degree in Stourbridge College of Art in 1981. Following a foundation year at Jacob Kramer College in Leeds, she went on to train as a teacher in 1987, eventually becoming Head of art and Design Technology at Moorlands independent school in Leeds, whilst continuing to paint part-time.  She left the post in 2017 to take up painting full time.
Artist's Statement
My paintings are fundamentally inspired by colour and the desire to make paint express feelings and emotions. I work intuitively with colour and form to create a bold dynamic.
My Landscape paintings offer a personal and often intimate glimpse of the scenery. Aspects of foliage, branches and woodland frequent my paintings. I enjoy interpreting the interconnecting shapes, patterns and textures that this subject matter affords. I work intuitively, responding directly to each mark and flash of colour until the painting absorbs my own personal response to the landscape.
My interior paintings are often of a domestic nature. They allow me the space to explore colour and shape more boldly. My technique often involves fragmenting the picture plane in order to achieve resonating patterns of line, colour and form.
I work mainly in acrylics, starting with base coats of luminous paint. I build up layers, overlapping translucent washes with more opaque vibrant paint. I enjoy grappling with the challenges of developing a compositional flow to the shapes across the canvas.  However, a painting can never begin to make sense until the interplay of colours resonates the emotions I wish to convey.
Education
1987 – 88: PGCE, Leeds university.
1978 – 81: Stourbridge College of Art (BA honours degree, Fine Art ).
1977 – 78: Jacob Kramer College of Art (Foundation Course).
Professional Experience
2018 – Present: Artist
1989 – 2017: Teacher
Previous exhibitions
Two man show, Walker Galleries Harrogate 2020
Two man show, Walker Galleries Harrogate 2018
Two man show, Walker Galleries Harrogate 2016
Two man show, Walker Galleries Harrogate 2014
Walker Galleries, Harrogate Art Fair 2014
Headrow Gallery, Cambridge Art Fair 2011
Harlow Carr Exhibition, Harrogate 2011
Headrow Gallery, Edinburgh Art Fair 2011
York treasury House Exhibition, 'The Northern Landscapes', York 2007
Harlow Carr Exhibition, Harrogate 2006
Oakwood Gallery, Leeds, One man show 2005
Ferens Art Gallery, Hull, Open exhibition 1984
Salt House Gallery, St Ives, group show 1984
St Ives Gallery, Cornwall-group show 1984